Gotham Knights, New York's Gay/Inclusive Rugby Team, Announce Annual Drag Fundraiser
March 15, 2018
The Gotham Knights Rugby Football Club, New York's premiere gay / inclusive rugby team, will be hosting their fifth annual drag fundraiser at Industry Bar ( 355 W 52nd St, New York, New York 10019 ) on Wednesday, April 4, 2018 from 7 : 00 to 11 : 00 PM.
| New York City, NY ARTICLES | New York City, NY HUB | #GayNYC | @ILoveGayNYC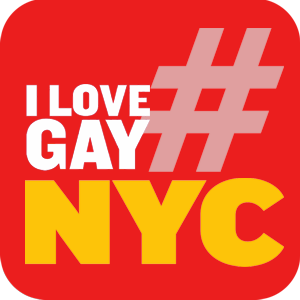 |
| Drag ARTICLES | Drag HUB | #DragQueen | @ILoveGayDrag |
| Sports ARTICLES | Sports HUB | #GaySports | @ILoveGaySports |


Varla Jean Merman and Deepa Soul in New Orleans
March 09, 2018
Varla Jean Merman spends the day with Deepa Soul and visits some of her favorite spots in New Orleans, and even gets a special music lesson.
| New Orleans, LA ARTICLES | New Orleans, LA HUB | #GayNOLA | @ILoveGayNOLA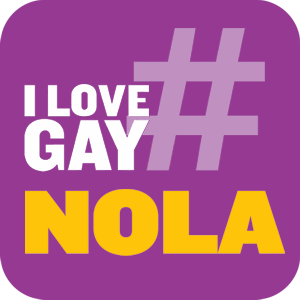 |
| Drag ARTICLES | Drag HUB | #DragQueen | @ILoveGayDrag |
| Entertainment ARTICLES | Entertainment HUB | #GayMovies | @ILoveGayMovies |


RuPaul On Drag and Trans Identity
March 09, 2018
Yesterday, after writing an inflammatory tweet, RuPaul did something uncharacteristic: He apologized. It all started when he commented that trans women who have begun physically transitioning should not be able to compete on his show, RuPaul's Drag Race. It's not the first time RuPaul has criticized the trans community, but it is the first time the backlash was so widespread and vocife...
| Drag ARTICLES | Drag HUB | #DragQueen | @ILoveGayDrag |
| Lifestyle ARTICLES | Lifestyle HUB | #GayLife |
| TRANS

Pabllo Vittar, Aretuza Lovi & Brazil's Drag Revolution: How New Queens Are Changing A Homophobic Culture
March 03, 2018
In a country rife with anti-LGBTQ violence, queens like Pabllo Vittar and Aretuza Lovi are the face of a movement trying to change the culture.
| Sao Paulo, Brazil ARTICLES | Sao Paulo, Brazil HUB | @ILoveGayBrazil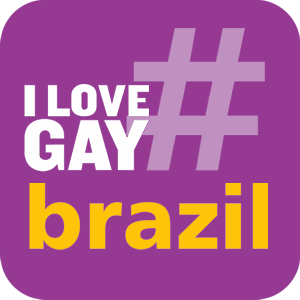 |
| Drag ARTICLES | Drag HUB | #DragQueen | @ILoveGayDrag |
| Lifestyle ARTICLES | Lifestyle HUB | #GayLife |


KAT VON D Beauty Celebrates Self-Expression and Positivity with KAT VON D x DIVINE Collection
February 23, 2018
The KAT VON D x DIVINE Collection is a symbol of self-expression, artistry and positivity, celebrating Divine, the beauty of a true original. Divine is an iconic drag queen and entertainer, and one of Kat's muses. Known for his larger-than-life persona – and the makeup to match! – Divine embraced his authentic self with unwavering confidence. Divine's makeup is so iconic that it has be...
| Drag ARTICLES | Drag HUB | #DragQueen | @ILoveGayDrag |
| Style & Fashion ARTICLES | Style & Fashion HUB | #GayStyle | @ILoveGayStyle |


Drag Kings Get Their Due in Puerto Rico's Burgeoning Queer Movement
February 22, 2018
Meet key players in the island's LGTBQIA+ community.
| San Juan, PR ARTICLES | San Juan, PR HUB | #GayPuertoRico | @ILoveGayCaribe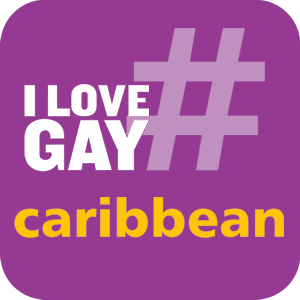 |
| Drag ARTICLES | Drag HUB | #DragQueen | @ILoveGayDrag |
| Lifestyle ARTICLES | Lifestyle HUB | #GayLife |


Drag Out Funny benefits LGBT students
February 20, 2018
On Feb. 17, Stonewall Warehouse hosted Bobcat Pride Scholarship Fund's 7th annual Drag Out Funny, A Space Oddity show.
| Austin, TX ARTICLES | Austin, TX HUB | #GayAustin | @ILoveGayAustin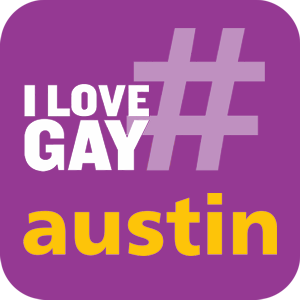 |
| Drag ARTICLES | Drag HUB | #DragQueen | @ILoveGayDrag |
| School & Education ARTICLES | School & Education HUB |


Varla Jean in New Orleans
February 10, 2018
This series hosted by Varla Jean Merman features folks along the LGTBQ spectrum who call New Orleans home. Who are they and why they call New Orleans home.
| New Orleans, LA ARTICLES | New Orleans, LA HUB | #GayNOLA | @ILoveGayNOLA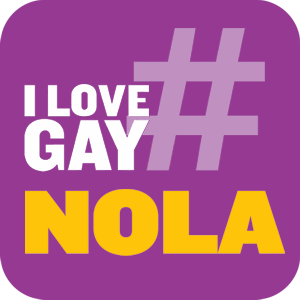 |
| Drag ARTICLES | Drag HUB | #DragQueen | @ILoveGayDrag |
| Entertainment ARTICLES | Entertainment HUB | #GayMovies | @ILoveGayMovies |


Gay-rights advocate has long used drag-queen act to raise money for charities
January 29, 2018
Crumpled dollar bills rain down from the balcony as the crowd roars approval for the drag queen dressed all in white.
A woman in the front row is shouting louder than the rest, wildly waving her arms at the end of the 20-year-old's performance.
Nina West, the glamorous host of the amateur drag competition, hands the woman the microphone. "That's my son! That&rsquo...
| Columbus, OH ARTICLES | Columbus, OH HUB | #GayColumbus | @ILoveGayOhio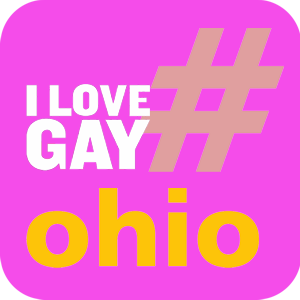 |
| Drag ARTICLES | Drag HUB | #DragQueen | @ILoveGayDrag |
| Local News ARTICLES | Local News HUB |


Is 'RuPaul's Drag Race' the Most Radical Show on TV?
January 25, 2018
The reality-television competition that began nine years ago has evolved to reflect an era fixated on gender and identity — and the boundary-pushing spirit of its star.

View More Article Entries by this Member | View Member Profile

| Drag ARTICLES | Drag HUB | #DragQueen | @ILoveGayDrag |
| Entertainment ARTICLES | Entertainment HUB | #GayMovies | @ILoveGayMovies |


The Freaky, Fabulous Story of Marlena's, San Francisco's Santa-Studded Drag Bar
December 20, 2017
Marlena's may be gone, but everyone has a story to tell about the most Christmassy drag bar—or draggiest Christmas bar—there ever was.
| San Francisco, CA ARTICLES | San Francisco, CA HUB | #GaySF | @ILoveGaySF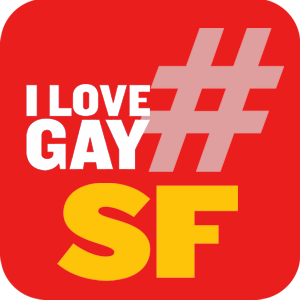 |
| Drag ARTICLES | Drag HUB | #DragQueen | @ILoveGayDrag |
| History ARTICLES | History HUB | #LGBTHistory | @ILoveGayHistory |


Is Drag a Visual or a Performance Art? Queens Debate in the Age of Instagram.
December 17, 2017
There's no question that social media platforms like Instagram are changing drag: If a queen can adorn herself beautifully and snap a breathtaking photo, she can win fame without even leaving the house. But is the rising popularity of social media queens—who often emphasize garments and makeup in their work—causing trouble for the larger drag community?
| Drag ARTICLES | Drag HUB | #DragQueen | @ILoveGayDrag |
| Arts ARTICLES | Arts HUB | #GayArt | @ILoveGayArt |


Talking politics at the club with Bob The Drag Queen
December 07, 2017
Activist, actor and comedian 'Bob The Drag Queen' shared his thoughts on the importance of voting and staying politically aware.
| New York City, NY ARTICLES | New York City, NY HUB | #GayNYC | @ILoveGayNYC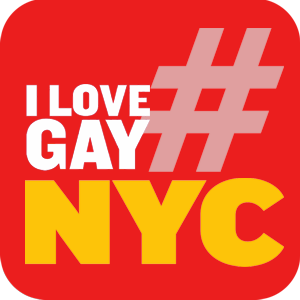 |
| Drag ARTICLES | Drag HUB | #DragQueen | @ILoveGayDrag |
| Politics & Law ARTICLES | Politics & Law HUB | #LGBTPolitics |


Tourism Office of Provincetown, MA » Start the New Year with A Blast at First Light
December 06, 2017
Take an icy plunge into the depths of Provincetown Harbor, watch as colorful bursts light up the night sky, and warm up with a steaming cup of hot chocolate. Enjoy all this and much more at Provincetown First Light (December 28, 2017 – January 2, 2018). First Light is a weeklong extravaganza filled with a free fireworks display on the beach, New Year's Eve dance parties, drag shows and...
| Provincetown, MA ARTICLES | Provincetown, MA HUB | #GayPTown | @ILoveGayPTown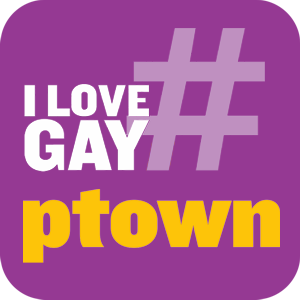 |
| Drag ARTICLES | Drag HUB | #DragQueen | @ILoveGayDrag |
| Events ARTICLES | Events HUB | #GayEvents | @ILoveLGBTPride |


how punk rock lgbt television was redefined by a bunch of club kids and their friends
November 17, 2017
TV legends Randy Barbato and Fenton Bailey, the makers of RuPaul's Drag Race have been making niche "unscripted storytelling" TV shows since the 80s, from underground movies about club kids to docs about finding love in Iraq.

View More Article Entries by this Member | View Member Profile

| Drag ARTICLES | Drag HUB | #DragQueen | @ILoveGayDrag |
| Entertainment ARTICLES | Entertainment HUB | #GayMovies | @ILoveGayMovies |