Harlem + Bespoke: Meet the LGBT Life & Langston
February 24, 2018
Friday, March 2nd , 6:00pm - 8:30PM, The LGBT Life & Langston Program & Reception at the Langston Hughes House, 20 East 127th Street
| New York City, NY ARTICLES | New York City, NY HUB | #GayNYC | @ILoveGayNYC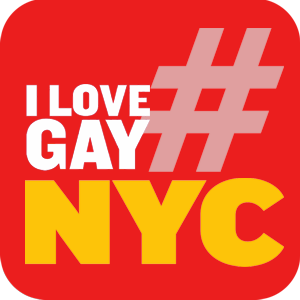 |
| African-American ARTICLES | African-American HUB | #QPOC | @IHeartQPOC |
| Events ARTICLES | Events HUB | #GayEvents | @ILoveLGBTPride |


'I want to make sure my children don't feel different:' A community for Petaluma LGBT parents
February 24, 2018
From play dates to support to resources, a Petaluma woman helped create North Bay LGBTQI Families.
| Sonoma, CA ARTICLES | Sonoma, CA HUB | #GaySonoma | @ILoveGaySonoma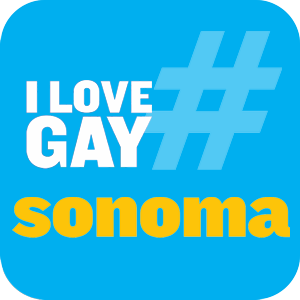 |
| Youth ARTICLES | Youth HUB | #LGBTYouth | @ILoveGayYouth |
| Family & Parenting ARTICLES | Family & Parenting HUB | #GayParents | @ILoveGayParents |


The Iceman Cometh Out
February 24, 2018
One of Marvel's X-Men, Iceman, has finally accepted that he is gay in a comic book series that is breaking new ground for the genre.
| Fandom ARTICLES | Fandom HUB | #Gaymer | @ILoveGayFandom |
| Entertainment ARTICLES | Entertainment HUB | #GayMovies | @ILoveGayMovies |


When this grandfather came out as gay at age 95, two brothers grabbed the camera
February 24, 2018
Documenting the family's response to a bombshell revelation, Brandon and Skyler Gross create 'On My Way Out,' a stirring film that opened the Atlanta Jewish Film Festival
| Tel Aviv, Israel ARTICLES | Tel Aviv, Israel HUB | #GayTelAviv | @ILoveGayIsrael
|
| Movies & Film ARTICLES | Movies & Film HUB | #GayFilm | @ILoveGayMovies |
| Entertainment ARTICLES | Entertainment HUB | #GayMovies | @ILoveGayMovies |


All-Women's Resort in Fort Myers is Home to 500+ Lesbians, Homes Now Available
February 24, 2018
The Resort on Carefree Boulevard in Fort Myers provides a lifestyle where you can be you. The resort features a 10,000 square foot clubhouse, pool, hot tub, tennis court, shuffleboard court, pickle ball court, bocci ball court, walking trails, two lakes, and exercise room, and an art room with a kiln.
| Florida ARTICLES | Florida HUB | #GayFlorida | @ILoveGayFlorida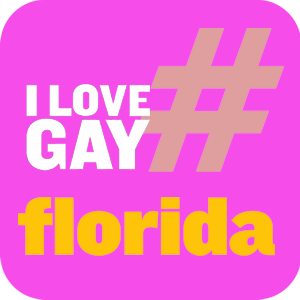 |
| Home & Garden ARTICLES | Home & Garden HUB | #GayRealtor | @ILoveGayHomes |
| Lesbian | #LesbianLife

Georgia Senate advances adoption bill called anti-LGBT
February 24, 2018
The Georgia Senate has passed a bill that would allow adoption agencies receiving taxpayer funding to refuse to work with same-sex couples.
| Atlanta, GA ARTICLES | Atlanta, GA HUB | #GayAtlanta | @ILoveGayAtlanta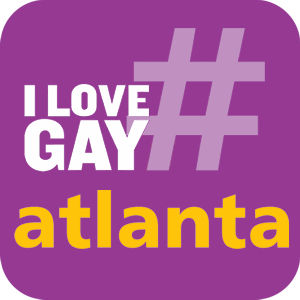 |
| Adoption ARTICLES | Adoption HUB | #GayAdoption |
| Politics & Law ARTICLES | Politics & Law HUB | #LGBTPolitics |


Why the LGBT Community Is Launching Its Own Cryptocurrency
February 23, 2018
The LGBT Foundation announced a new cla-ss of digital token, aimed at harnessing the purchasing power of the gay community.
| Finance ARTICLES | Finance HUB | #LGBTFinance | @ILoveGayFinance |


Jiundo Akash bringing LGBT voices to stage
February 23, 2018
Jiundo Akash (The Living Sky), a solo act performance by Anil Subha, which depicts the coming-of-age story of a transgender woman is coming back on stage from February 23 at the Sarwanam Theatre, Kalikaisthan.
| Asia ARTICLES | Asia HUB | #GayAsia | @ILoveGayAsia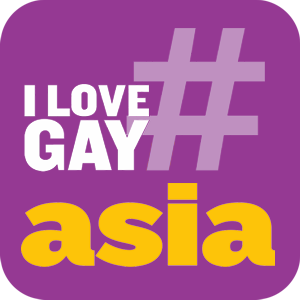 |
| Theatre ARTICLES | Theatre HUB | #GayTheatre | @ILoveGayTheatre |
| Entertainment ARTICLES | Entertainment HUB | #GayMovies | @ILoveGayMovies |


KAT VON D Beauty Celebrates Self-Expression and Positivity with KAT VON D x DIVINE Collection
February 23, 2018
The KAT VON D x DIVINE Collection is a symbol of self-expression, artistry and positivity, celebrating Divine, the beauty of a true original. Divine is an iconic drag queen and entertainer, and one of Kat's muses. Known for his larger-than-life persona – and the makeup to match! – Divine embraced his authentic self with unwavering confidence. Divine's makeup is so iconic that it has be...
| Drag ARTICLES | Drag HUB | #DragQueen | @ILoveGayDrag |
| Style & Fashion ARTICLES | Style & Fashion HUB | #GayStyle | @ILoveGayStyle |


New York City Gay Men's Chorus Celebrates 10 Years Of Their Popular Big Gay Sing-along Extravaganza
February 23, 2018
March 9
| New York City, NY ARTICLES | New York City, NY HUB | #GayNYC | @ILoveGayNYC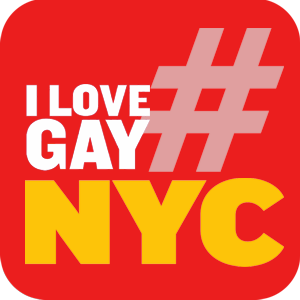 |
| Music ARTICLES | Music HUB | #GayMusic | @ILoveGayMusic |
| Entertainment ARTICLES | Entertainment HUB | #GayMovies | @ILoveGayMovies |


Richard Skipper Celebrates John Kander… On His 91st Birthday!
February 22, 2018
Confirmed to perform are Tony Award winner Lilias White, Donna Marie Asbury currently in Chicago on Broadway, Jana Robbins (Zorba with two separate tours with Georgio Tozzi and Theodore Bikel), Lucia Spina (Kinky Boots), David Sabella (originated Mary Sunshine in the current revival of Chicago on Broadway), and Sandy Stewart (My Coloring Book) and two-time Grammy nominee, Bill Charlap. With music,...

Richard Skipper Celebrates - View More Article Entries | View Business Listing
| New York City, NY ARTICLES | New York City, NY HUB | #GayNYC | @ILoveGayNYC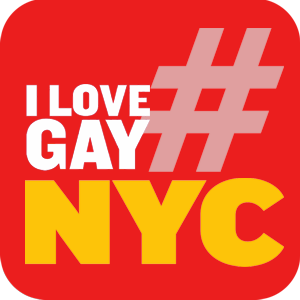 |
| Theatre ARTICLES | Theatre HUB | #GayTheatre | @ILoveGayTheatre |
| Entertainment ARTICLES | Entertainment HUB | #GayMovies | @ILoveGayMovies |


Retro Productions presents the World Premiere of Gina Femia play WE ARE A MASTERPIECE
February 22, 2018
Retro Productions, who was recently awarded the prestigious Caffe Cino Fellowship Award at the New York Innovative Theatre Awards (NYIT), follows up their hit 2017 season with the World Premiere of Gina Femia's play, We Are A Masterpiece. The production is directed by Retro company member, DeLisa M. White. We Are A Masterpiece runs April 7 – 21 at the 14th Street Y.

View More Article Entries by this Member | View Member Profile

| New York City, NY ARTICLES | New York City, NY HUB | #GayNYC | @ILoveGayNYC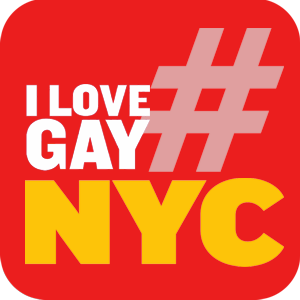 |
| Theatre ARTICLES | Theatre HUB | #GayTheatre | @ILoveGayTheatre |
| Entertainment ARTICLES | Entertainment HUB | #GayMovies | @ILoveGayMovies |


Vermont governor hopeful: Being transgender offers perspective
February 22, 2018
A transgender woman hoping to become the Vermont Democratic gubernatorial candidate said she's seeking the nomination because of her status as a business leader, not her status as transgender.
| Burlington, VT ARTICLES | Burlington, VT HUB | @ILoveGayVermont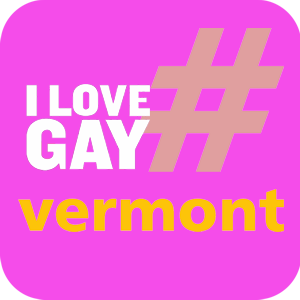 |
| Politics & Law ARTICLES | Politics & Law HUB | #LGBTPolitics |
| TRANS

Why Are There No Gay Bars in Santa Fe?
February 22, 2018
A gay traveler finds unexpected treasures in New Mexico's capital — which do not include go-go boys.
| Santa Fe, NM ARTICLES | Santa Fe, NM HUB | @ILoveGayABQ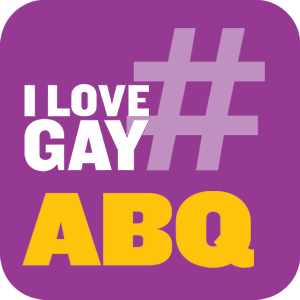 |
| Latinx/Hispanic ARTICLES | Latinx/Hispanic HUB | #QueerLatinx | @IHeartQLatinx |
| Travel ARTICLES | Travel HUB | #GayTravel | @ILoveLGBTTravel |


11 Amazon HQ2 final cities in states lacking LGBT discrimination laws
February 22, 2018
Many cities still in the running for Amazon HQ2 are in states lacking nondiscrimination laws. Gay rights advocates will hold Jeff Bezos accountable.
| New York City, NY ARTICLES | New York City, NY HUB | #GayNYC | @ILoveGayNYC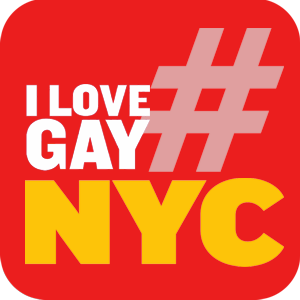 |
| Business ARTICLES | Business HUB | #LGBTBiz | @ILoveLGBTBiz |


Join Our E-Mail List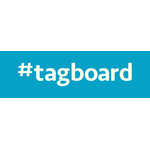 Click Here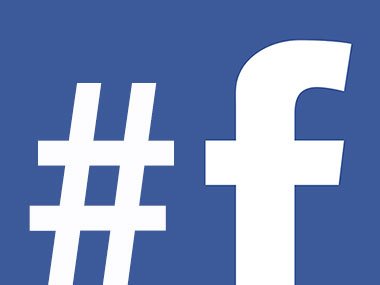 Click Here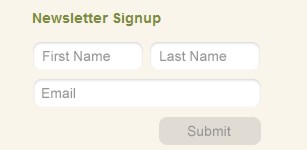 ---
- PinkBananaMedia.com
- ILoveGay.LGBT
- ILoveGay.NET
- GayRelevant.com
- LGBTWeek.NYC
- LGBTBrandVoice.com
- LGBTBizTech.com
- LGBTBold.com
- LGBTNew.Media
- LGBTDestinationMarketing.com