BROAD COMEDY
@KatieGoodman

@ The Soho Playhouse
Address:
15 Vandam St, NYC
New York City, NY

Website: View Website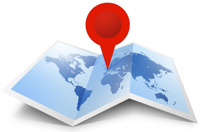 View Map
BROAD COMEDY
Mondays at 7:30 thru March 26
THE BROADS ARE HERE, JUST WHEN YOU NEED THEM MOST!
"Fierce, Female, Fabulous and Funny!" -Eve Ensler
TICKETS AS LOW AS $20!
"Finally, someone said what we were thinking." -Huffington Post
Ever wonder what would happen if SNL & "Full Frontal with Samantha Bee" had a child and hired Tim Minchin as the manny? We have the answer! Broad Comedy has been producing snarky, provocative and lovable all-women's comedy and musical-satire since 2001. Internationally touring, award-winning, and with YouTube hits reaching in the millions, Broad Comedy has now made the SoHo Playhouse home!
Join 5 hilarious Broads, where nothing is sacred, except an unflinching look at America today. It's outrageous, it's community, it's a party on a stage. Don't miss it!
BUY YOUR TICKETS NOW!
CLICK HERE to use code: LSP
"Katie Goodman brought down the house… Brilliant!" -Comedy Central
"The fun is infectious!" -The Boston Globe
"Impressive...Magnificent!" -Punchline Magazine
"Hilarious!" -Boston Herald
"Exuberant! Colossal entertainment value. Katie Goodman is a multi-talented, femme-extraordinaire!" -LA Examiner
"Move over, Jon Stewart! I haven't laughed this hard since I was a teenager reading dirty books. Encore, please!" -Lynn Sherr, ABC's 20-20
"Attacks the funny bone and skewers society with satire and song. Brilliant!" -Lesley Stahl, 60 Minutes
"Bottom line: Katie is funny!" -Wayne Brady
"Laugh-out-loud, roll in the aisles funny… side splitting and politically pointed lunacy." -The Vibe
"A national treasure!" -Patricia Schroeder, Former Congresswoman
"Daring, witty and flat-out funny… Will have you laughing, blushing and begging for more. Fabulously talented. These sassy broads are smart, edgy and bold." -Press+1, Canada
Mondays 7:30 at The Soho Playhouse - 15 Vandam St, NYC Broadcomedy.com
*Valid for performances thru 3/26/18. Discount code LSP valid for $20 seats, regularly $35. Offer subject to availability. No exchanges or refunds, all sales final.
___________________________
Event Type: Theatre
View #GayTheatre
Section: Entertainment
View #GayMovies
Region: New York City, NY
View #GayNYC
Adult